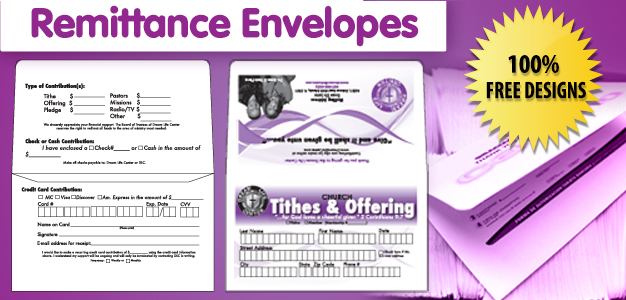 About Remittance Envelopes
•

SAME DAY & NEXT DAY Service Available

•

Printed on a standard 24# / 60#

• Four business day turnaround (standard)
• Many Options to choose from
• Cut Off Time for Next Day Service is 12:30 p.m (EST)
• One, Two or Full Color available
• Cut Off Time for Same Day Service is 10:30 a.m (EST)
• Remitance envelopes can be printed on
both sides
• Cut off time for standard orders is 2:00pm (EST)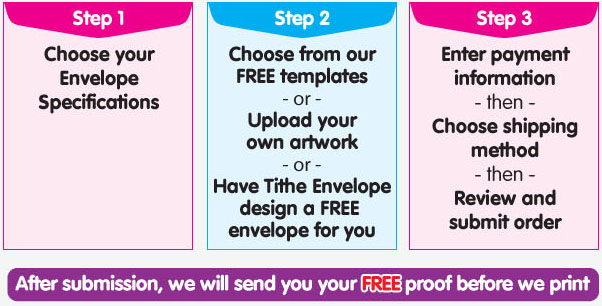 Remittance Envelopes can help you increase your profit of your group by giving contributors right way to rapidly and without difficulty give you financial support.

These types of remittance envelopes comprises a place for information to be composed from the contributor, generally take in giving levels and contact info of contributor. Some companies include areas of contributor can select options to sign up for newsletters or any such types of info or planned giving in sequence. After completion of this information you can just place in donations, or fill out credit card information.

Our Remittance Envelopes are use for annual appeals. We are offeringenvelopes at special events and fund-raiser. You can introduce in newsletters, for donation envelopes and anywhere that potential and current contributor gathers. We are also offering church envelopes, and custom church offering envelopes.
Remittance envelopes or donation envelopes have a large flap so the envelope itself can be used as a form for collecting information. The form is printed on the inside of the flap, so when sealed, the form is hidden. Our alternate style envelope is a 2 - Way remittance that has a tear off form/flap that can be enclosed in the envelope before mailing. This type of envelope is commonly used by charities, fundraising groups, churches , or order forms for business.