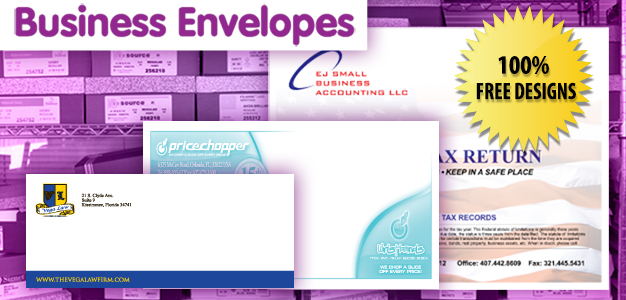 About Business Envelopes
| | |
| --- | --- |
| • SAME DAY & NEXT DAY Service Available | • Many options to choose from |
| • Four business day turnaround (standard) | • One, Two or Full Color Available |
| • Cut Off Time for Next Day Service is 8:30 a.m | • Remitance envelopes can be printed on both sides |
| • Printed on standard 70lb. | |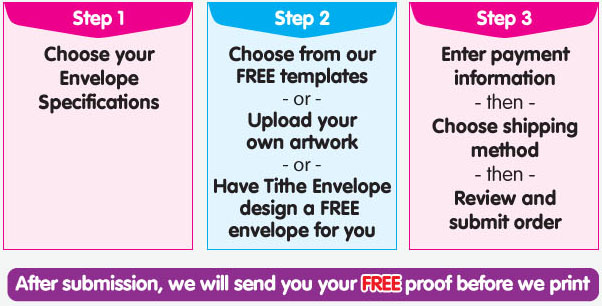 Tithe envelope printing store has a large quantity of business envelopes for every business requirements. We've envelopes of double window in different sizes, shapes and positions for every business.

Tithe envelope printing store is one stop shop for donation envelopes and custom business envelope printing. You can save your time with suitable specialty 'peel & seal' with logo of your company. Whether you need custom number 9, number 10, number 6 and 3/4, invoice envelopes, booklet or literature envelopes. We've a wide ranging collection of so many sizes and kinds to fit your requirements.

Number 10 Business Standards

Tithe envelopes printing store is providing number 10 business standard sized envelopes for all types of business and companies. Number 10 Standard envelops can be printed from one to full color in either number of 24 white offset or linen finish and windows are available on Number ten Standards.

Number 9 Business Standards

Tithe envelopes printing store is also providing number 9 business standard sized envelopes. These types of envelopes are known as "business reply envelopes". Such envelops can be placed into the number ten business standard envelopes and also number nine business envelopes can be printing from one to full color as well.

Full Panel Business Envelopes

You can choose easily business envelopes in a variety of sizes to meet the exact requirements of your business/company from our Tithe envelopes printing store and also you can select full panel business envelopes to 'hide' inner contents, or choose window envelopes to allow the recipient's name and address to show throughout the front for added convenience. You can use our business envelopes with raised lettering to make an elegant, professional impression on your customers.
Please place an order at our 'Tithe envelopes printing store' in quantities as low as you can and also you can choose a largest order of up to 10,000 to stock up your corporate supply closet.